IPOScoop.com
Mission Statement
IPOScoop's mission is to separate the worthwhile IPOs from the duds using a rating system ranging from a low of 1-Star to a high of 5-Stars.
About IPOScoop.com
IPOScoop.com LLC is an independent news and research firm predicting IPOs' opening-day performances. We survey Wall Street for input on how an IPO might perform during its first day of public trading. We publish the Street consensus opinion in our SCOOP ratings, which has a 21-year accuracy rate of nearly 89 percent.
(Note: The SCOOP in IPOScoop.com is an acronym for Wall Street Consensus of Opening-day Premiums.)
IPOScoop.com, which made its online debut in 2006, traces its origin back 29 years to the NYSE member firm Lynch Jones & Ryan and an association with Bloomberg (1993-1996), Thomson Financial (1996-1999), Redherring.com (1999-2000) and IPODesktop.com (2000-2006). Included among our past and present subscribers are Ernst & Young (subscribing to Thomson's "IPO Reporter"), bulge-bracket, major and regional investment bankers, foreign banks, investment advisory firms, hedge funds and individual investors, many of whom are discount brokers' clients. E*Trade even posted our IPO calendar (then Redherring.com's "IPO Street Poll") on its website.
John E. Fitzgibbon, Jr.
Founder of IPO SCOOP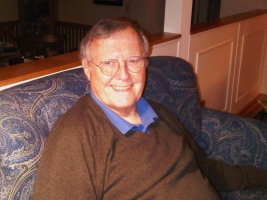 John E. Fitzgibbon, Jr. has been following the IPO market since 1973 as an investment banker, as an analyst and as a journalist.
He was an editor at IPODesktop.com, IPO.COM, 123jump.com, WFNUSA.com, The IPO Reporter and The IPO Aftermarket. He was the IPO Analyst at Redherring.com. He has been a contributing editor for Red Herring, Investment Dealers' Digest, Traders' Monthly and Financial Planning magazines.
In June 1993, Mr. Fitzgibbon founded The IPO Aftermarket. After The IPO Aftermarket was bought by Securities Data Publishing (then Thomson Media – a Thomson Financial company) in 1995, the newsletter was merged into The IPO Reporter in January 1998. The IPO Reporter was a weekly newsletter that covered the IPO market until it was folded in 2002.
Mr. Fitzgibbon was the co-host of a nationally syndicated weekly radio show, "The IPO Show," broadcast by BusinessTalkRadio.net from 1994 to 2001. He has been widely quoted by CNBC, The Wall Street Journal, Dow Jones Newswires, The New York Times, Barron's, Reuters, Bridge, Financial Times, CNNfn.com, Bloomberg Business News and others. He has also made numerous appearances on CNNfn, CNBC, "The Nightly Business Report," Dow Jones Investor Network and WEBFN.
In 1998 (the only year the survey was done), CBS MarketWatch named Mr. Fitzgibbon the "Best of Wall Street" for his IPO coverage. He was the only journalist to be profiled in a week-long series of Wall Street research analysts.
He is the author of "Deceitful Practices: Nomura Securities and the Japanese Invasion of Wall Street," published by Birch Lane Press in 1991. In 2002, a sequel to the book was published in the Czech Republic.
Mr. Fitzgibbon has held several Wall Street registrations, including Series 7, 8, 24 and 63. He was a Senior Vice President and Syndicate Manager/Chief Trader at Sanyo Securities America (ceased operations in 1997) in New York City. Before that, he was a Vice President at Nomura Securities International. Mr. Fitzgibbon has worked in sales, research and branch office management for various brokerage firms, including Merrill Lynch (now BofA Merrill Lynch) and Harris Upham (now Morgan Stanley Smith Barney).
Jan Paschal
Partner and Managing Editor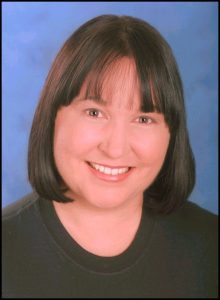 Jan Paschal is an award-winning reporter and editor with specialties in finance and fashion.
Before joining IPOScoop in 2014, she was a Wall Street copy editor for Reuters for nearly 17 years. Her work was published frequently by The New York Times and other major news outlets, including The Washington Post, the Los Angeles Times, the Daily Mail, the International Herald Tribune and Yahoo. She was the script editor for Reuters TV's New York Fashion Week team for a number of years.
She won a Front Page Award from The Newswomen's Club of New York in 2016 for her fashion reporting for Women's eNews.  Other professional honors include a Stonier Graduate School of Banking Fellowship and awards from The Associated Press for her banking coverage for The Journal Record, a daily business newspaper in Oklahoma City. During her career, she was a copy chief and an assistant news editor for Dow Jones News Service in New York.
Ms. Paschal earned an M.S. degree from Columbia University's Graduate School of Journalism.